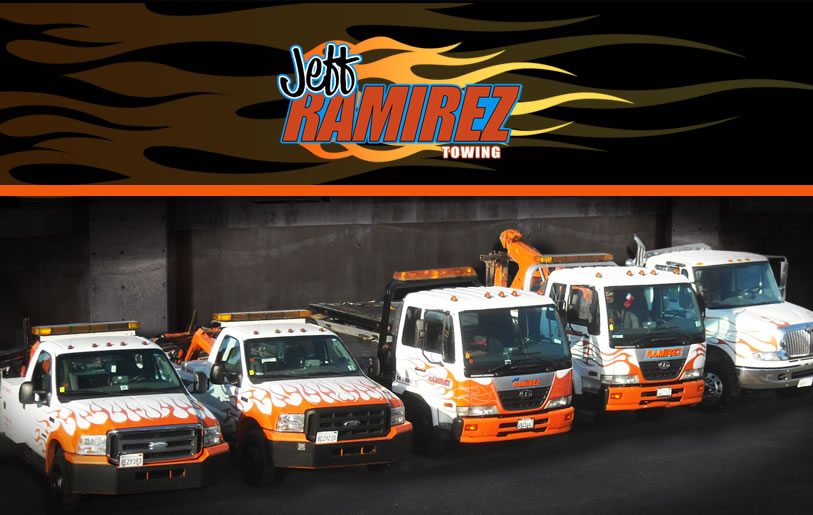 About Us
The Ramirez Family is renowned for its outstanding towing services throughout Northern California. With locations in Vacaville, Fairfield and Suisun City, Jeff Ramirez Towing offers the most complete towing service in Solano County. Our team of tow truck drivers are certified by the California Tow Truck Association and equipped to handle:
• 24/7 Towing • Off road recovery • Light, medium & heavy duty towing • Fuel delivery • Tire changes • Travel Trailers • 5th wheels • Motor homes • Motorcycles
Turn to the team with almost 60 years of experience serving Northern California for all your towing needs. Contact the professionals at Jeff Ramirez Towing today.
Whether you're stranded on the road or need a vehicle removed from your property, we provide the most comprehensive towing service in the region including:
- 24/7/365 towing service - Lockouts - Battery services - Fuel delivery - Tire change - Impounds and storage
A towing company is only as good as the services it provides. Jeff Ramirez Towing is the trusted source for towing services in Northern California for over half a century.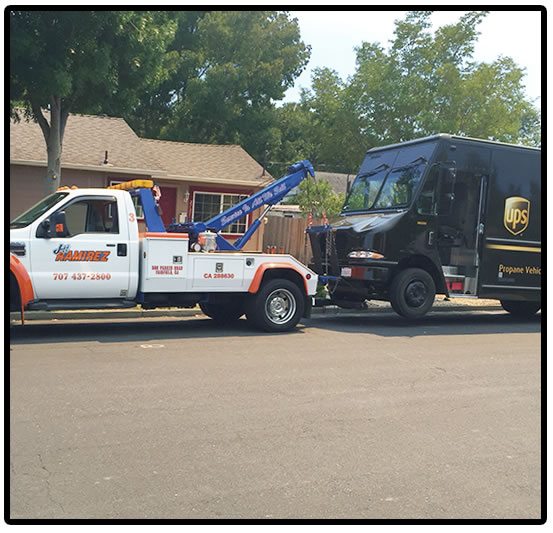 © 2016 - All rights Reserved Website Design & Marketing by OMG National